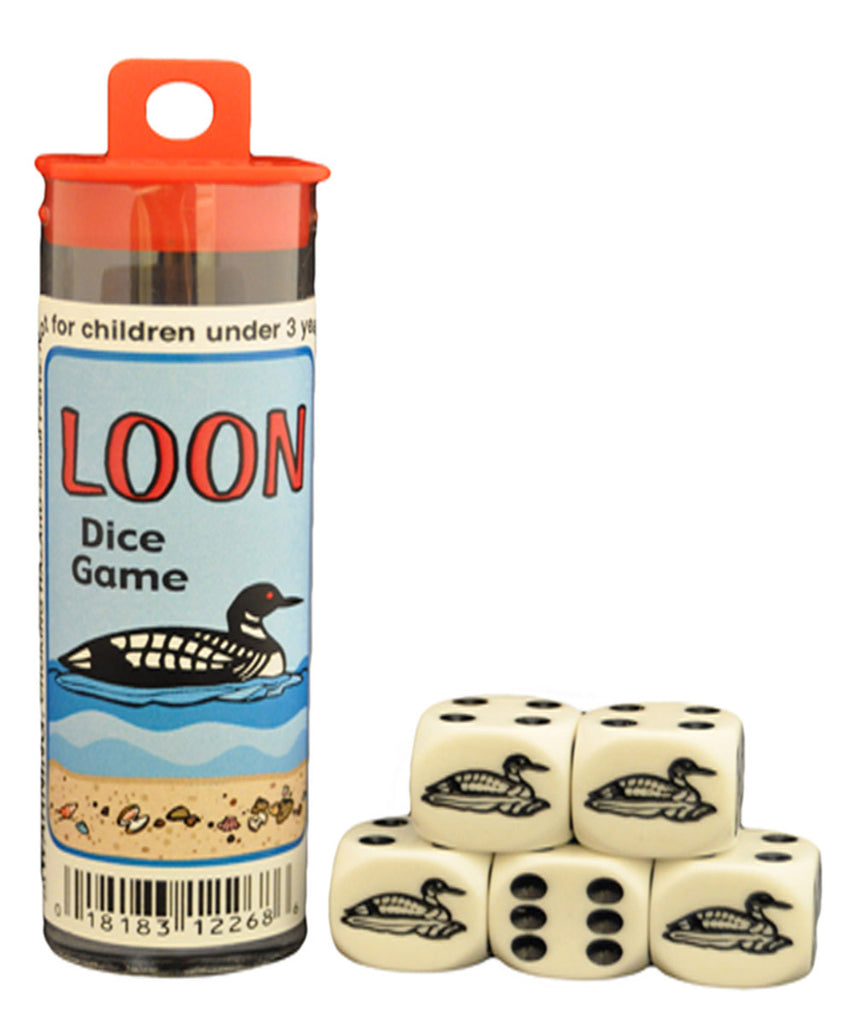 Loon
$ 5.98
The "common loon" is a rare bird indeed. Also known as the Great Northern Diver, the loon makes its home along the shore of lakes and rivers, searching for clear water in order to see its prey. Upon spotting its prey, the loon will dive as deep as 200 feet to make its catch.
Object of Game:
To score the highest number of points by rolling pairs of mating loons and by rolling the number representing their varied calls.
Play:
Each player gets three rolls of all five dice to accumulate pairs of loons as well as loon call points. On any roll of the dice, three opportunities exist to score points.