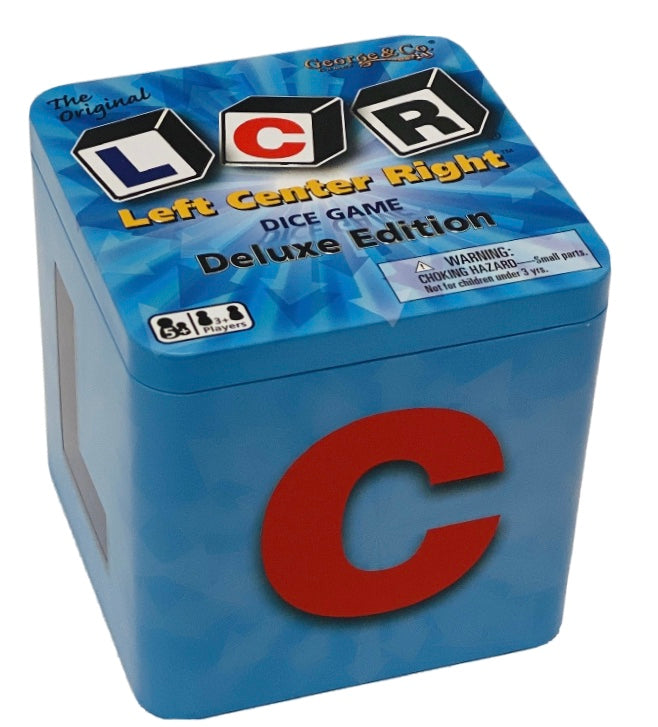 LCR® Left Center Right™ - DELUXE EDITION
$ 13.98
LCR® Left Center Right™ Deluxe Edition game: 
Our Deluxe Edition game includes three specialty marked deluxe sized LCR® Dice,  24 large playing chips, a dice cup, instructions and can easily be stored in the custom designed dice cube tin.  
Players roll the dice to determine where they pass their chips. The last player with chips is the winner and wins the center pot! 
Product Dimensions; 4.5" x 4.5" x 4.5"
Weight: 15 oz
Ages 5 to 105!
3+ Players