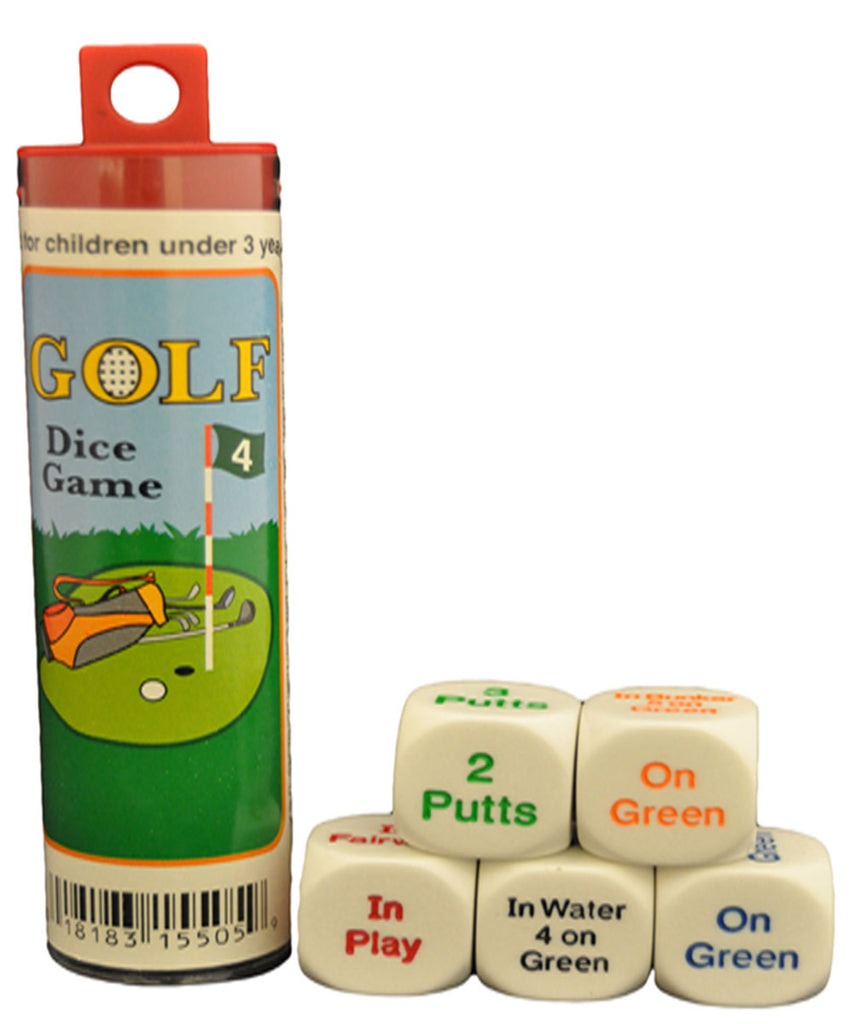 Golf
$ 7.98
FORE! 
This game is for the golfer or non-golfer, young and old alike. The game simulates a game of golf and is played over 9 holes (9 rolls) or 18 holes (18 rolls).

There are also two ways to play the game.

Five different colored dice are used in this game which have wording on them that move you through the course.

Driving for 300 yards, ending up in the water or missing a putt is all part of this game. As in the real game of golf, the object is to score the lowest total of points.