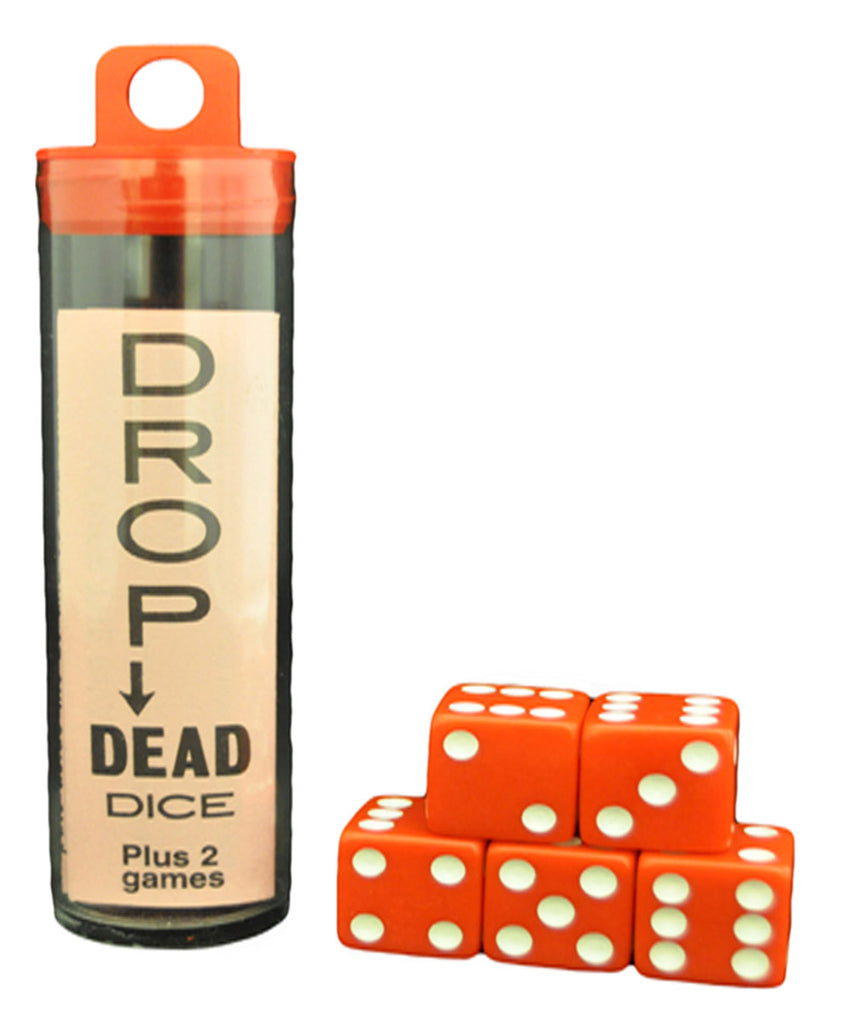 Drop Dead
$ 5.98
Don't worry folks, this game won't kill you! 
The Player who has the highest score after each round is the winner.
Five dice are included with this game. Player rolls dice eliminating certain sides of the dice rolled.(Those dice are not to be rolled again)
All remaining dice are added up for points. Player continues pattern until all dice are set aside and points are added up. Then the dice are passed to the next player.