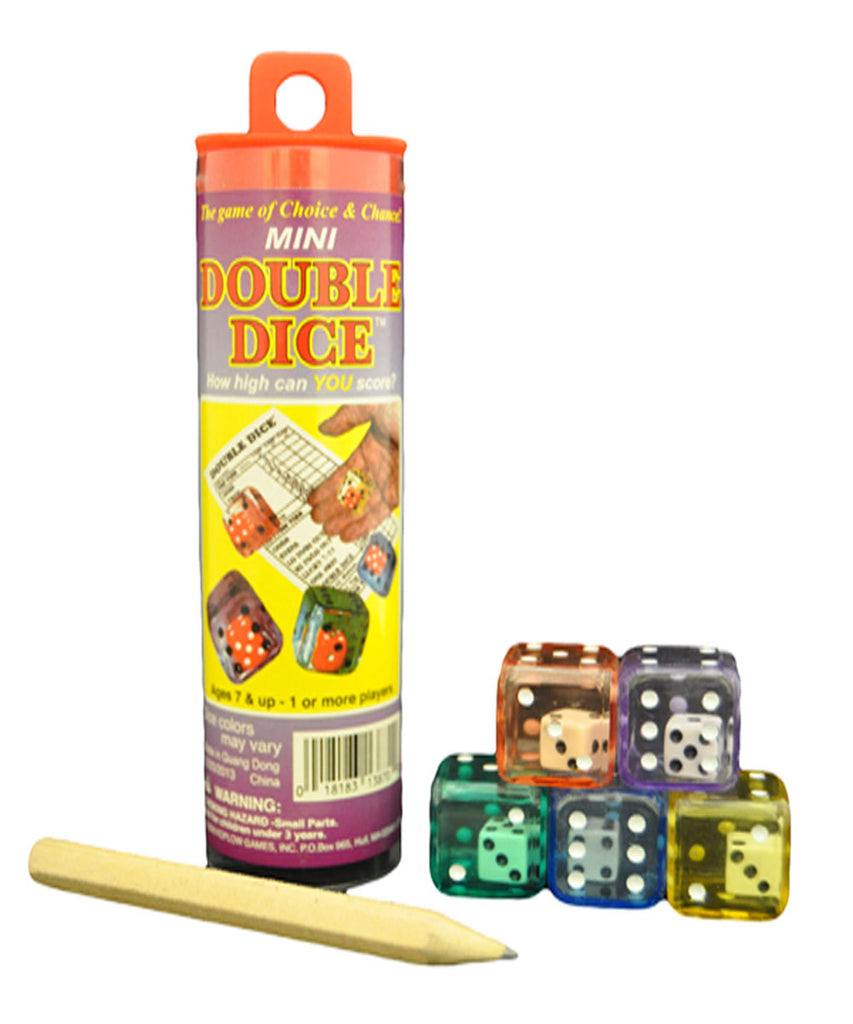 Double Dice
$ 7.98
Object:
To score the most points by completing the 13 categories using the 5 double dice. 
How to play:
On your turn you have 3 rolls of the 5 unique double dice to score as many points as possible in any one of the 13 categories on the score sheet. After each roll players strategically choose to keep or reroll any of the 5 double dice. At the end of the third roll, points on the dice are totalled and scored in any empty category. If ALL FIVE double dice match the category, points are totalled and the is DOUBLED! CAN YOU BELIEVE THAT?
Contains 5 double dice, a pencil, instructions and score sheets.